Over the last couple of days I have observed a couple of composition mismatches happening for Debussy compositions.
For example, somehow La Mer - if identified by Roon- has now catalogue number L.111

That means that now all my La Mer work tags that have "La Mer, L.109" are identifed as L'isle joyeuse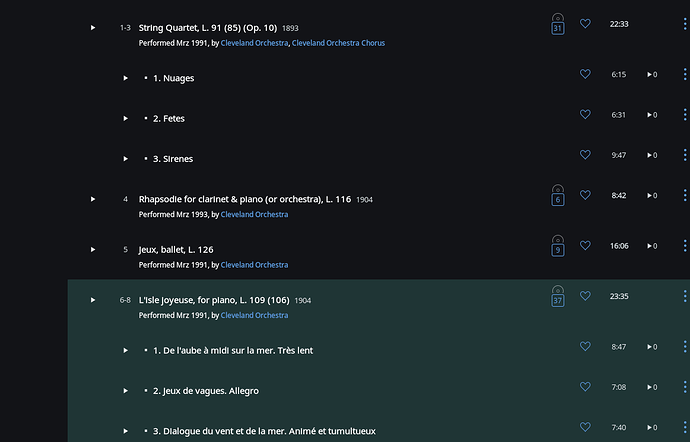 According to my information, La Mer is still L.109. L.111 are "Images" and L.106 is L'isle joyeuse…
What's happening here? I'm absolutely certain that these works were correctly identified in the past. Something's mixed up…
@joel can you guys help?