When you press and hold on a track, the play options menu on the iPhone Roon app, now appears at the top, and is more compact. Pic: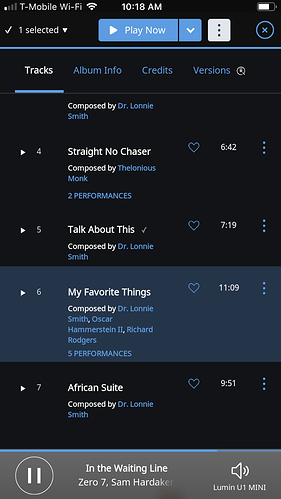 It would be nice if this menu defaulted to 'Add Next' rather than 'Play Now'. If I want to play now, I just use the little play icon on the left of each track. If I'm throwing together a little playlist for the listening sesh, it'll be nice to avoid those extra clicks to add next.
I do find that I alternate between 'add to queue' and 'add next' enough that I'd want 'add next' to be first, but I'm sure some people would prefer 'add to queue' as default.