Roon Core Machine
QNAP NAS TVS-882, 24 GB RAM
Networking Gear & Setup Details
Ubiquiti switches, can't remember model
Connected Audio Devices
Cambridge Audio CXN v2 via USB. Normally using this still over the Roon transport, rarely over USB.
Number of Tracks in Library
376
Description of Issue
Is it somehow possible to define starting day of the week what is used in Roon home view so my weekly stats would be correct?
In my computer settings start of the week is defined as Sunday. I run Roon Core on QNAP NAS and at least on time settings calendar view I see start of the week on Sunday, but on Roon Home View stats weeks starts from Monday for some reason.
Is there any way where I can define this, does it read from any regional settings, can I change it somewhere in settings or is this hard coded?
Here is the screenshot where I have circled the area I am referring to in case my explanation is unclear.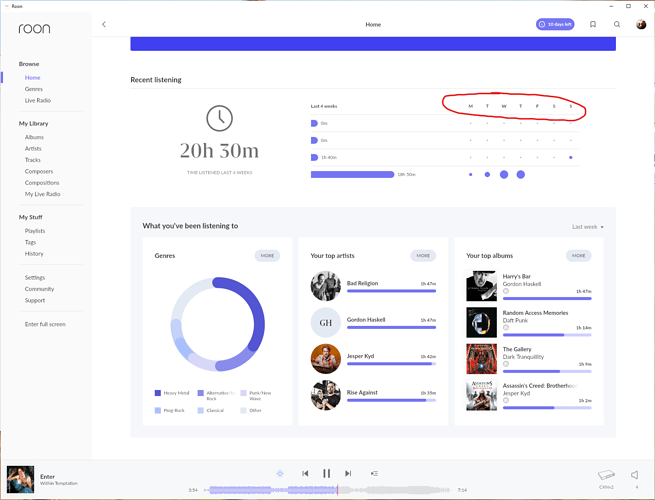 EDIT: Forgot to use template, fixed.