I have noticed that the power indicator sometimes incorrectly shows that Devialet would be turned on, although it's actually turned off. Flagging @support if they could check this.
This happens every time when I start the Roon Server (Windows 10, build 294) and open Roon on iPad Air and when Devialet is turned off. Then it always shows that Devialet would be turned on although it's not. Like this: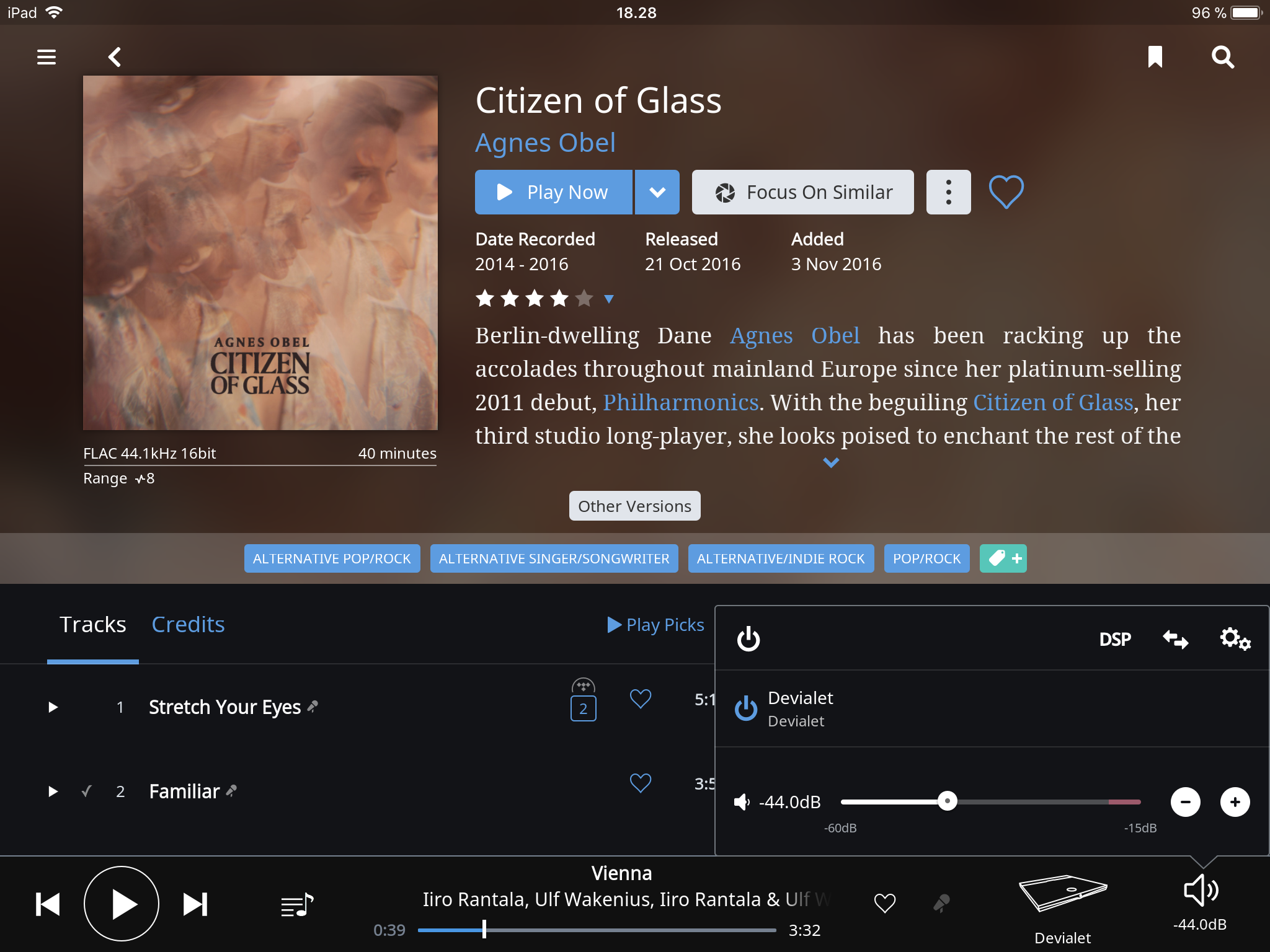 If I click the power button once on Roon, then the power indicator is shown as red (=turned off) but nothing happens on Devialet.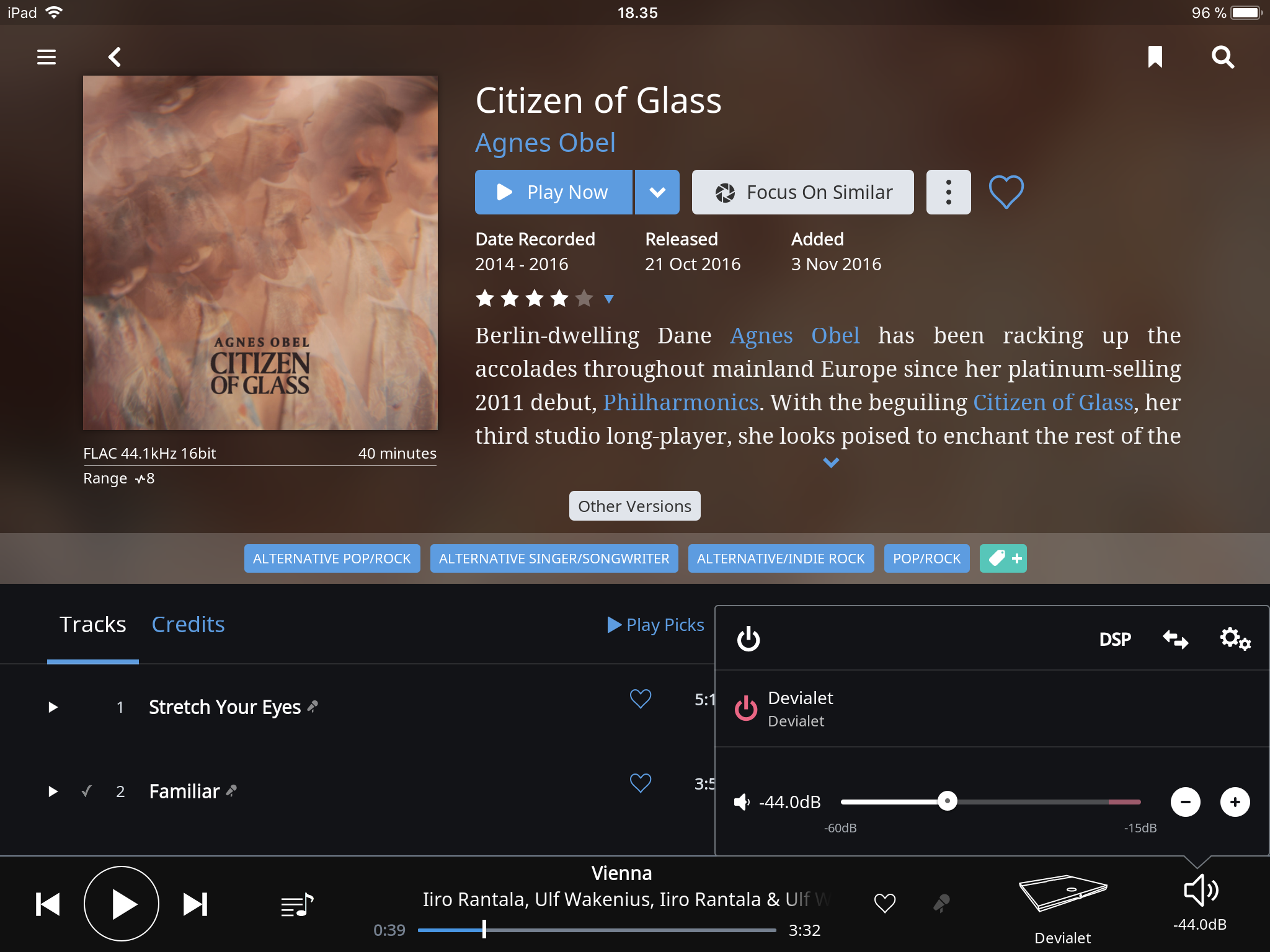 After this it works just fine. By clicking the power button again the Devialet turns on etc.
I know, this is a minor issue, but still it would be nice if this would work perfectly