I have two versions of the same album by London Grammar, one is a HiRes vinyl recording, the other is an MP3 download with extra tracks. The albums have the same name in the tags, which I want to keep as such, but the folders they are stored in are in different places. Also, one has discnumber set to 1 with discsubtitle set to "Vinyl", the other has discnumber 2 and discsubtitle "MP3".
If I browse through Albums and filter or go to the artist, both albums ("Truth is…") are listed: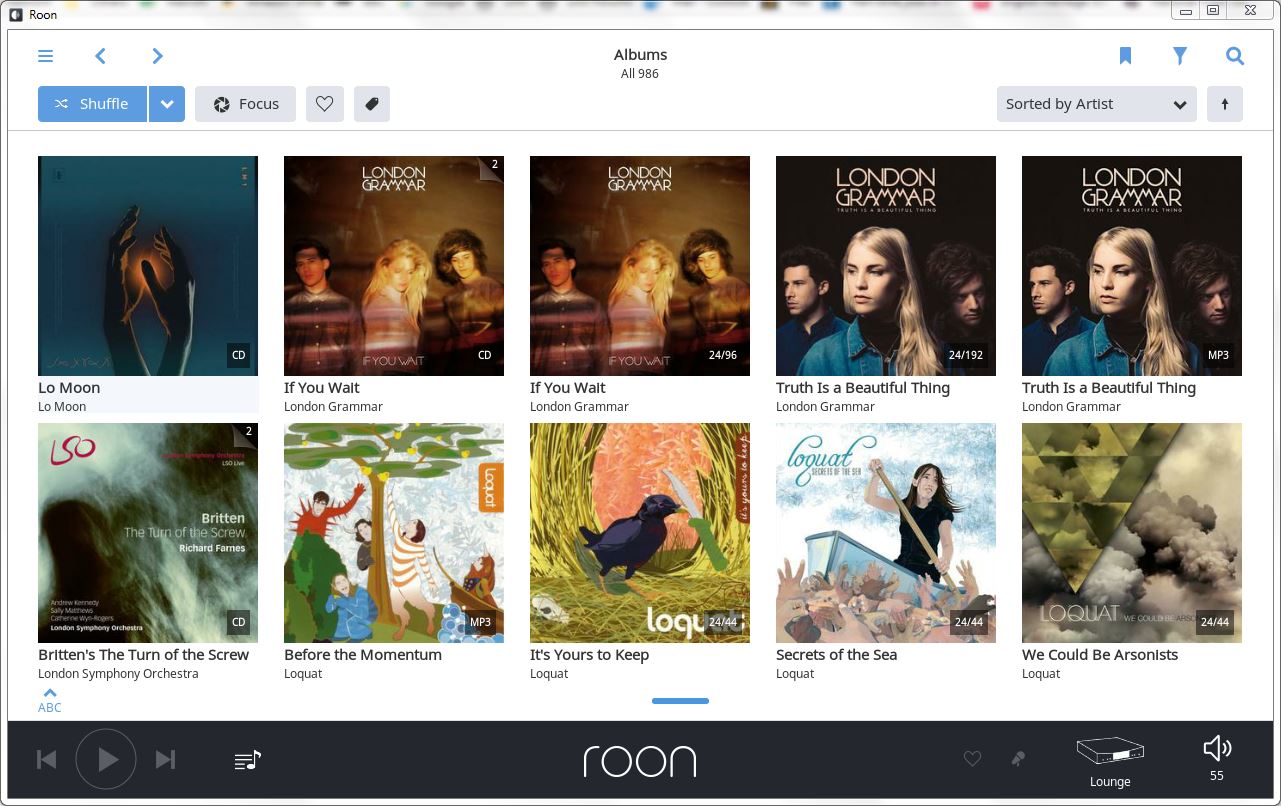 But if I browse the artist, only one version is listed: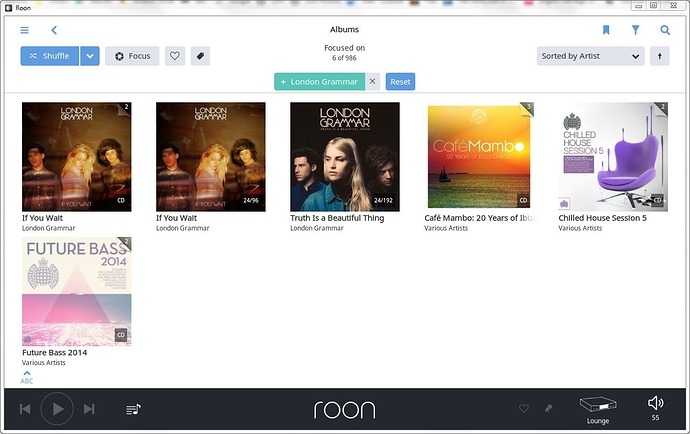 When selecting the album, it only shows the first "disc" (the Vinyl version). The MP3 version is not even listed as disc 2 - it is missing from the artist's entry, but not the albums list.
As you can also see, I have 2 versions of another album of theirs (If You Wait), a CD rip and a Vinyl recording. They both show up in both views. The difference being the latter album is tagged with [VINYL] appended to the name, and neither have discnumber or discsubtitle set.
I have turned Show Hidden Tracks and Albums ON.