Hi. I have been using Roon only for a several months so sorry if this is an obvious question.
I am trying to fix a situation where tracks are not identified as instances of the same composition. For example, I have 3 performances of the song "Summertime Blues," two by Springsteen and one by The Who. When I search compositions I only see one occurrence of this composition, correctly identified by composers Eddie Cochran and Jerry Capehart. But only the track by the Who is linked to that composition.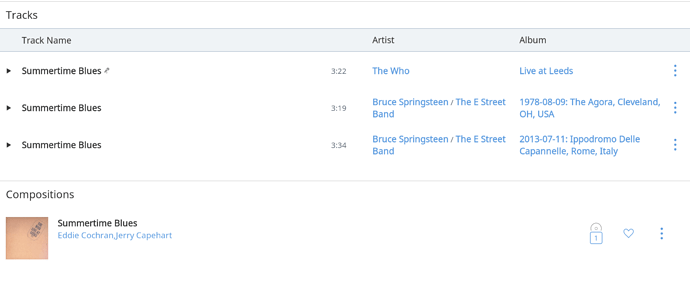 When I looked at the track Summertime Blues on the album 1978-08-09 The Agora… [nugs.net release] I noticed that Cochran and Capehart were listed in track credits as "Writers" so I edited the track and added them each as "composer."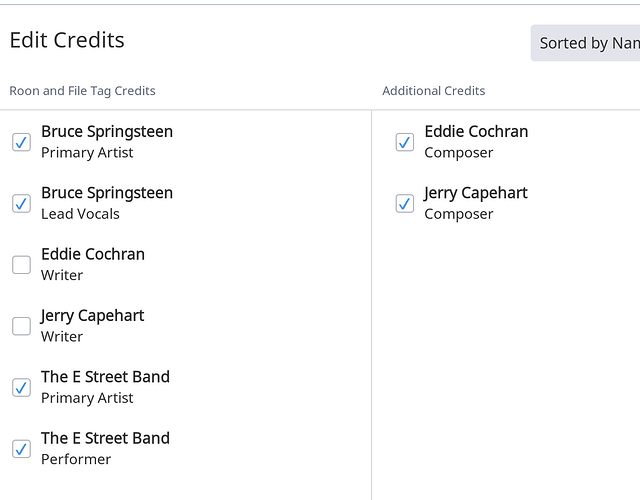 I tried rescaning after this edit but the track is still not recognized as the composition Summertime Blues by Cochran and Capehart.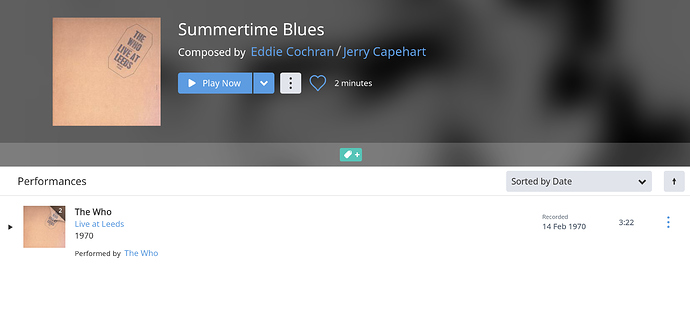 And there is no "Go to Composition" option when I click on the track on the Springsteen Agora album.
What am I doing wrong?
Thanks, Brian Reiser