Hello
New to Roon, running V. 1.7 (500) on Mac OS 10.13
My main window (see screenshot attached) has a bottom section with a "featured Artist" - questions:
Who selects this artist? Why is it there in the first place? Artists I have never heard of, and they play a music genre I never even listen to…what's the point?
How to disable this completely?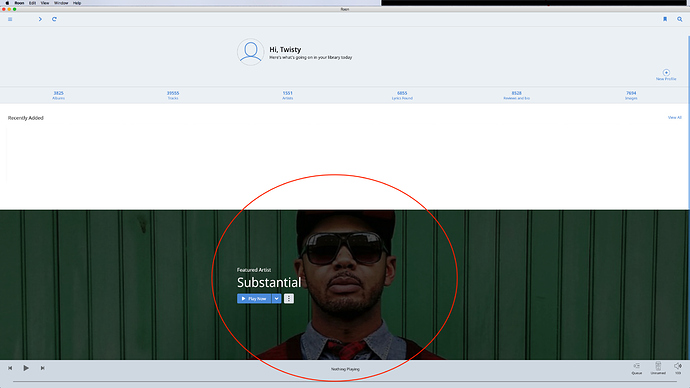 Thanks
TD