Roon ROCK on Cirrus7 (NUC8i7BEH)
"Disable" (Tidal) doesn't work: had to use "Logout" instead


(Roon 1.7-528)
Hi @pl_svn,
I just tried to give this a test on my end and Disable worked as expected.
If you log back in and try again is there any change? What about after a reboot?
hi @dylan
done, without rebooting, and this time it worked.
though… Tidal still shows in Roon's Menu: is this how it should be?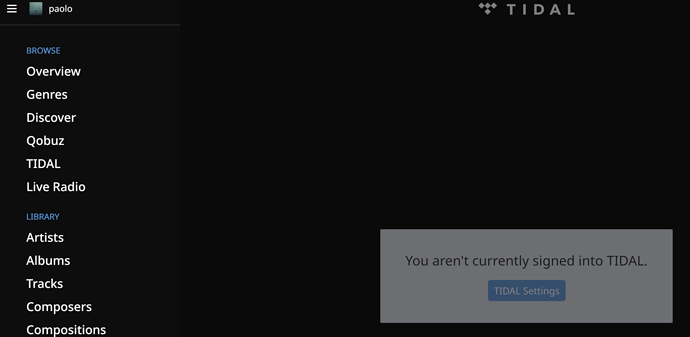 Yes, the Menu options will always be there even if you are not subscribed.
Edit, disregard, I had been thinking of Settings/Services.
You meant not signed-in/logged out? I don't have any T/Q subscription and (as expected) there are no menu entries for TIDAL or Qobuz.
ok: Tidal doesn't show anymore in menu once I logout
thanks