Roon Core Machine
Dear All,
Today I could not find my DAC(Luxman D-06u) on ROON remote app as attached pic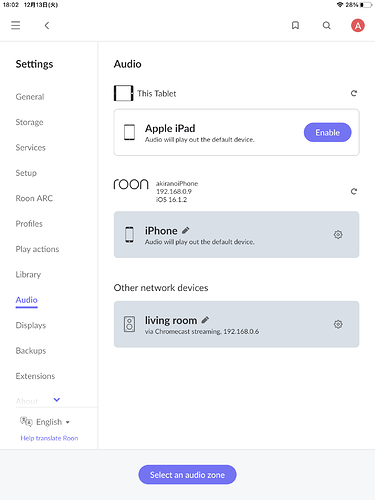 I don't know what is wrong.
Because as the least till before yesterday my audio system properly worked and I could find my dac on the remote app screen.
Need your help and solution about this issue.
Akira
Networking Gear & Setup Details
Connected Audio Devices
Number of Tracks in Library
Description of Issue