I'm looking for some help in understanding how to tweak metadata in order for albums to display correctly in Roon.
Here's an example of what I mean. The album is Richard Strauss's Sinfonia Domestica, etc conducted by Wolfgang Sawallisch. This is how it displays in Roon.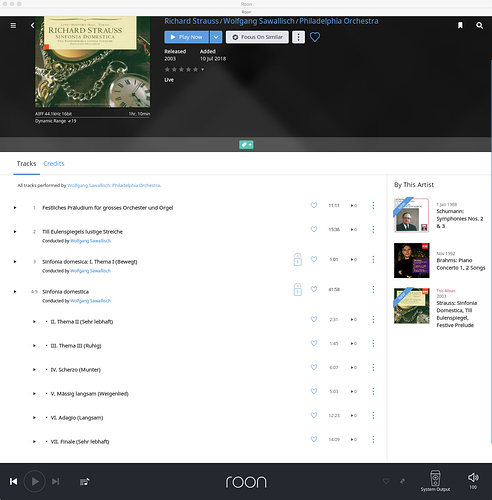 Track 3 should be integrated with tracks 4–9 – they are all the same piece of music. Here's the metadata.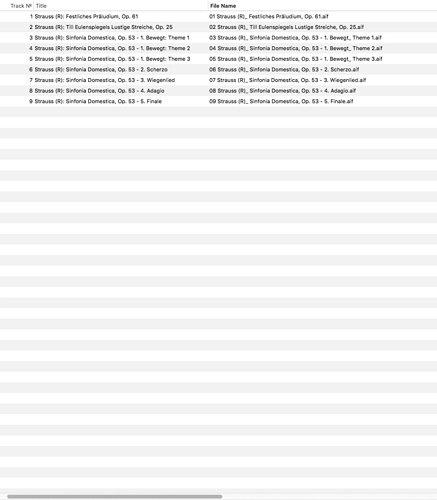 I cannot see what's causing the problem here. Any ideas or suggestions?
More generally, how does one perm track metadata to create a group of movements under a single piece of music?
Any help much appreciated.