This update is like a disease. Worked on iPad perfectly but is now dropping album art for some reason.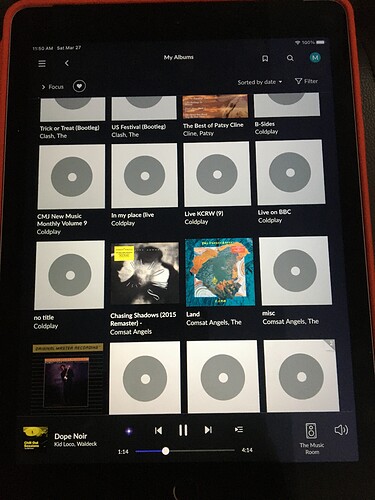 GPU - Intel HD Graphics 4300
Works Perfectly, so it seems to be older chipsets.
Same problem here. HP Elitebook 8560P, Windows 7 Pro all drivers up to date.
Hope you find a fix for it soon chaps!
I've only been using roon for about 2 months. Not a good first impression so far. I guess I'm going to have to go out and buy a new computer so I can keep listening to tunes. Funny thing is I sold an Auralic and switched to roon because their lightning DS was so horrible.
Hi all,
Just in case people missed it, Roon are aware and working on this to overcome this issue …
For what it's worth the Roon app make extensive use of the Open GL3 features and can expose implementation bugs in certain graphics card drivers. I hope Roon can find a workaround but we should all be prepared that at some point in time an aging chipset may be deprecated and then de-supported due to its limitations.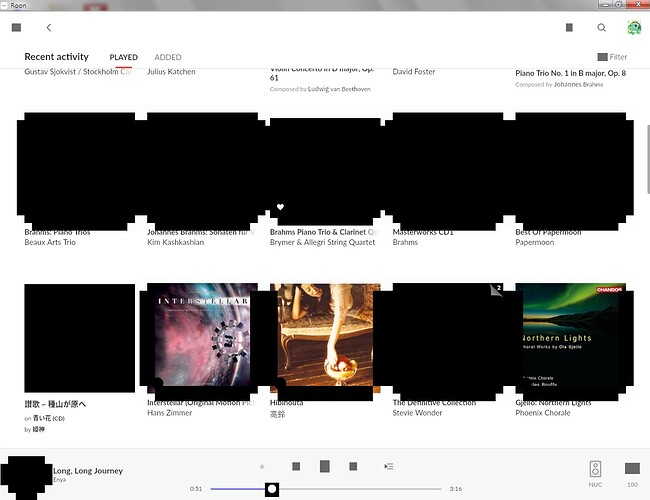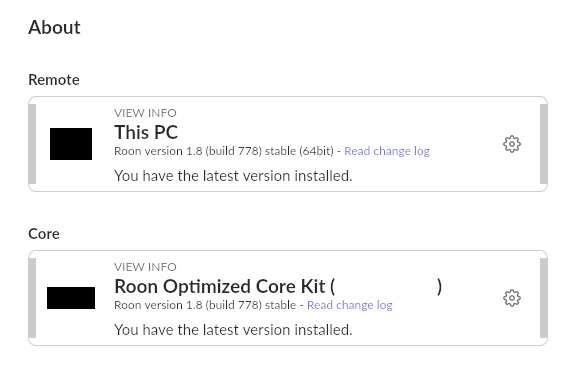 Did anyone encountered this display problem?
PC: old Windows 7 laptop with Intel HD Graphics 3000.
Before this morning's minor update, Roon works perfectly. But after the update (also tried uninstall - reinstall), the display's completely unusable… (currently I have to use my iPad for everything)
By the way, tried to install earlier version of remote, but wasn't allowed.
Sincerely,
Jim.
There's a full thread about this in the 'support' section. It's most likely a problem with your graphics driver
Thanks for update! (I've read this earlier before I post it here)
Unfortunately Intel stopped display device driver update since 2015 (for my graphic card), so I am very curious why earlier Roon version works but latest version failed…
(normally software update shouldn't affect display functions unless it needs more performance for more special effects or other dynamic functions)
Roon is built like a video game so it will need more from the GPU as it grows. 1.7 added more OpenGL functionality used and I assume this trend will continue.
Core: Dell Latitude e6220 Notebook (Windows10 Pro, Rooon 1.8 Build 778
Network Details (Ethernet)
See picture. Picture, buttons icon , menu icon not show.
I Try uninstal Roon, but after not good.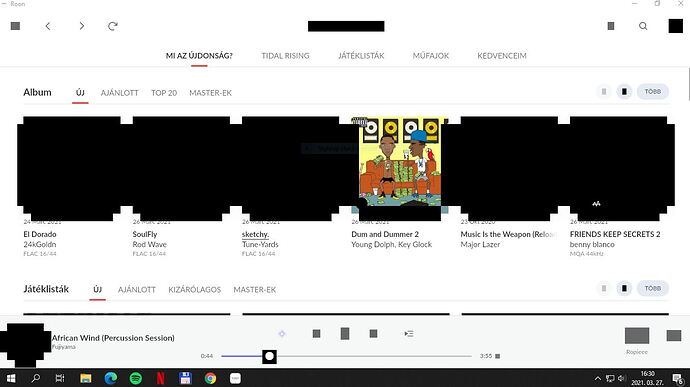 Same problem here on one device using as remote. It is an old Asus naptop running Windows 10. Tablets, phones, and other pc is fine.
Got it, thanks for update.
Sincerely,
Jim.
GPU: Intel HD Graphics 3000
CPU: Intel i5-2467M CPU @1.60GHz
This is the first released that really blew up on me. My screen has a lot of images that are not showing up. I have rebooted and it hasn't changed.
Ich teste gerade Roon für 14 Tage und habe die Software auf meinen Windows 10-PC geladen. Beim Update von 1.8 B764 auf B778 werden die Cover teilweise schwarz angezeigt. Ich möchte eine lebenslange Lizenz erwerben, aber nur, wenn dieses Problem beseitigt werden kann. Als Netzwerkplayer nutze ich CocktailAudio X45.
Google Translation…
I am currently testing Roon for 14 days and have downloaded the software onto my Windows 10 PC. When updating from 1.8 B764 to B778, the covers are partially displayed in black. I would like to purchase a lifetime license, but only if this problem can be resolved. I use CocktailAudio X45 as a network player.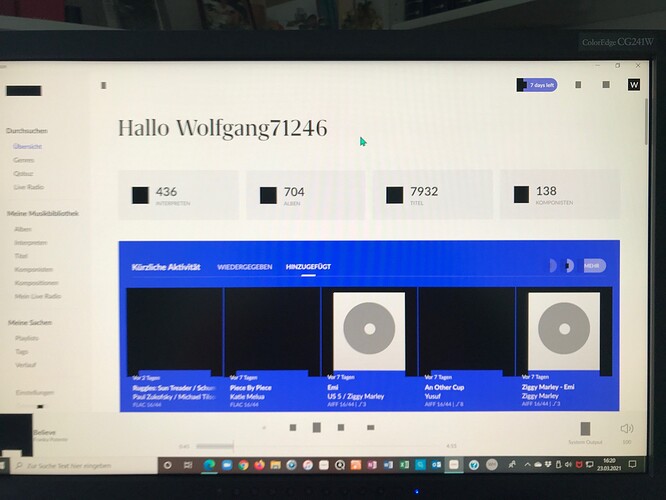 I installed the latest update and Roon re built the database with some update. The GUI is all wonky with graphics not displaying correctly and album art blacked out as well. No processes going on in background etc. Roon core has crashed multiple times and doesn't reset itself.
I re installed the last back up and it's the same. Had anyone seen this?
I would uninstall Roon and re install from fresh download. I just don't want to loose my playlists likes and tags. 12TB of music. So the relationships and tags are huge for me.
How would one make sure not to loose the backup folder in the is process. Would the uninstaller delete the backups. I'd think not. Do I rename the folder? Do I go back to the previous back up amd see if that ones not corrupt? If I do I loose the last backup?
Roon is big time expensive and It should have a customer service tell number just saying this does suck
I've moved your topic to the support section of the forum.
In order for Roon's @support team to better assist you, please provide a brief description of your current setup using this link as a guide.
Make sure to describe your network configuration/topology, including any networking hardware currently in use, so they can have a clear understanding of how your devices are communicating.