Content you're reporting an issue with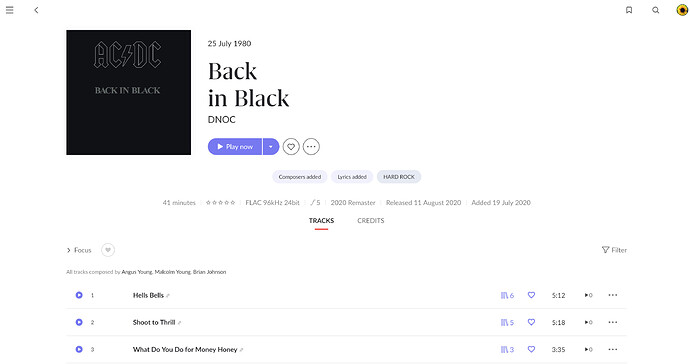 Have you made any edits to this content in Roon?
Yes, a lot! (see below)
Is this content from local files, TIDAL, or Qobuz?
Local library
Screenshot of import settings
references:
Description of the issue
I have 2 versions of the AC/DC album in my library. Both have been edited to get the metadata correct. Version 1 is the 2003 version and was imported into roon from my old iTunes library in ALAC format. Version 2 is the 2020 remaster and was imported into roon in flac format. Both versions do have the composers and lyrics integrated into the file metadata.
While cleaning up the metadata I have assigned both albums to the following: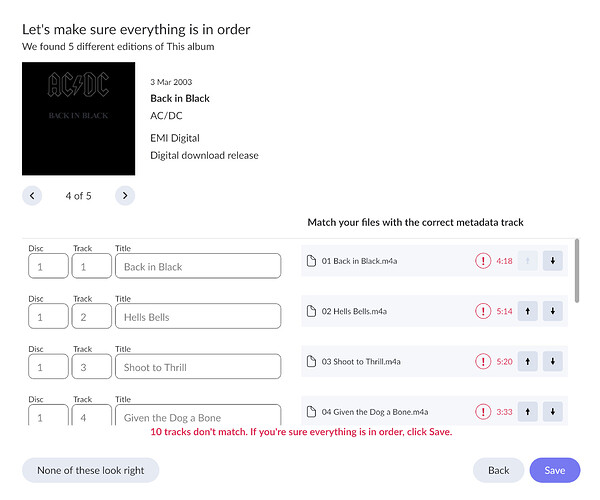 While roon does not touch anything of my edits on version 1, it messes up my second version every few weeks, clears out all of my edits and assigns this DNOC thing to it.
When I say edit, I do the following:
set the album metadata correct (label, product code, catalog number and release dates)
clear out all credits from the album page except the primary artist
add all known metadata to the tracks as they are available (wiki and discogs source)
I have now edited this album 5 times - always in the same manner (like all my other albums) - and really get annoyed by doing this all over again and again.
Can you please provide a switch in roon to protect an album from being messed up?