Is there a method to downlaod your complete bibliotheek (artist + album(s) onto a excel file ?
Go to the album viewer, select all. Three dots menu–>export
Where can I find the 'select all' button ?
See the printscreen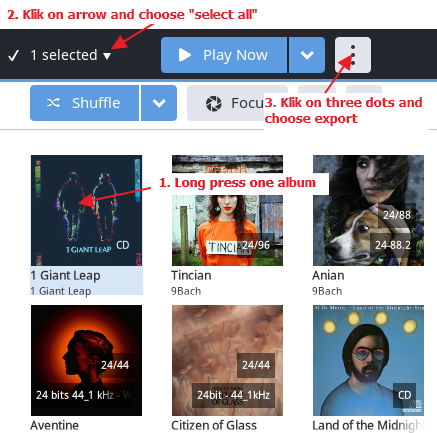 Super, thx
Funny, we seems to have the same taste
1 Giant Leap - aye heff thet also; eet's a very gude album - I particularly liike treck 9 - Daphne.
Downloading to excel works perfectly
Sometimes U don't know what I want to play, Therefore I have created an excel file in which you can copy the first and second column (artist and album title) of the downloaded file into it and then after a few actions you can get a random selection to copy to the search function in Roon