Currently when you drag drop an album into roon it will copy it to the organized roon folder which is not recommended.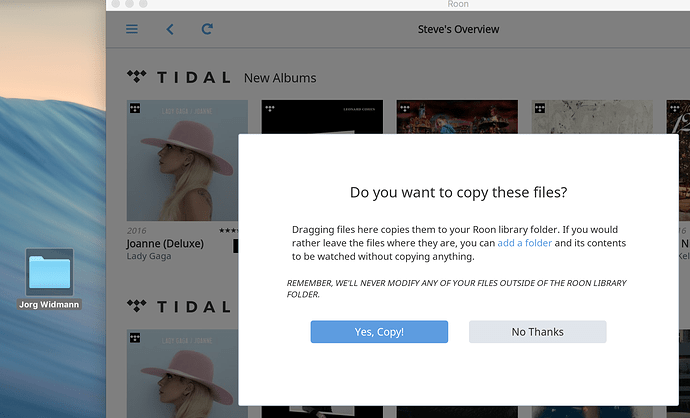 Would it be possible to have it copied to a user specified watched folder (more or less like iTunes does) and have this trigger a force rescan.
Currently when I add music to roon I have to copy the file to my watched folder on my NAS and then perform a force rescan as music is hardly ever synched automatically.
I think this would greatly improve the import workflow