Dear Roon Labs Community,
I run a roon Server on a Qnap TS-473-8 GB. Server is installed on a SSD.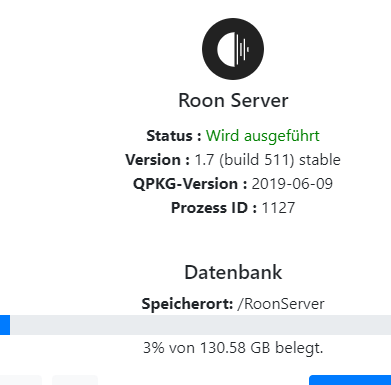 So far so good. Unfortunately there are droop outs on my Devialet 140 Pro and the source disapears and gets back. Sometimes in runs for a week and then problems starts all over again.
NAS is used to store music and images, all multimedia apps have been stopped.
Any ideas from the community? Thanks in advance for your support.