out of interest I played a little bit with DSD from 64 to 256 using DSF/DFF files. My NUC core is a recent NUC10 i7 with a fairly capable 10710 U CPU. I run a volume equalizer and a 4 path convolution filter as per attached signal path.
DAC is capable of DSD512 in native mode via USB.
Processing speeds:
DSD 64 is 3 with low processor load
DSD 128 is 1.4 with 25% processor load
DSD 256 fails to play. Processor stays at 25%
What gives?
Signal path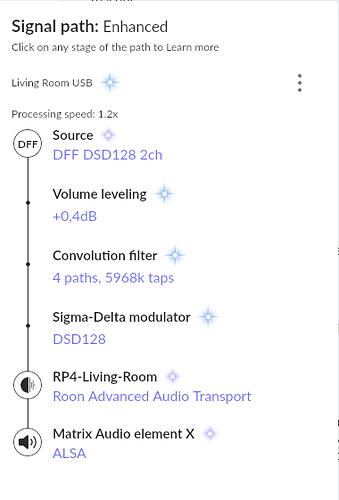 Processor load at DSD128