Hi,
Played via headphones on my Chord Hugo2. It's an Audeze, so I enabled the Audeze presets in DSP.
Nice, Roon shows an icon of a headset in the UI: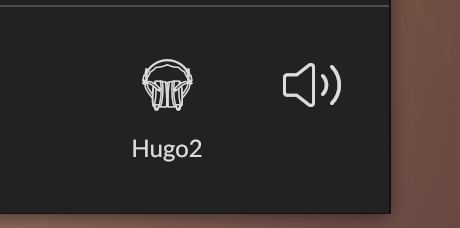 Finished playing via headphones, back to speakers. And now my 'regular' icon (that of a Chord Hugo2) does not return. So the headphones stays.
Removed even my complete DSP settings, nothing does fix it. Restart Roon server etc, nothing.
The weird part is that it's only in this section of the UI that it shows the headphones: in the settings screen and the signal path it shows the Chord.