Hi,
Following on from Sonos parametric eq I just wanted to report an issue where DSP is not applied to Sonos when grouped.
Sonos devices are grouped using Roon
Parametric EQ, Headroom Management and Sample rate conversion are applied to "TV' and "Bookshelf LR" devices. In fact, these are the same settings saved as a preset.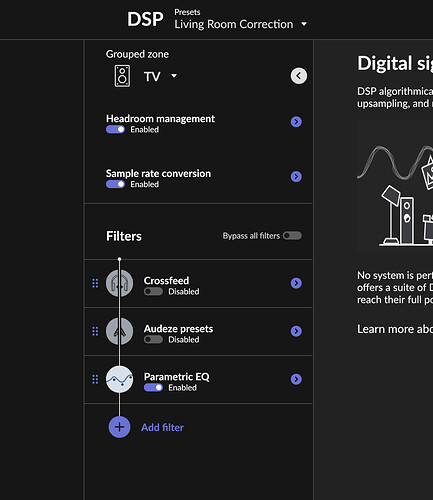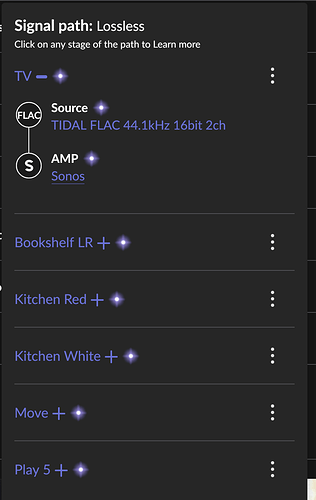 Could you take a look into this please?
Let me know if you need any further information, access to any logs etc.
Thanks.