Hi @support,
I'm not sure is this a bug or "as designed" feature but I have noticed that order of the DSP Presents seems to change. Would it be possible to have DSP Presets sorted always alphabetically?
Currently, if I open Roon to see my saved presets, those are organized in this kind of order.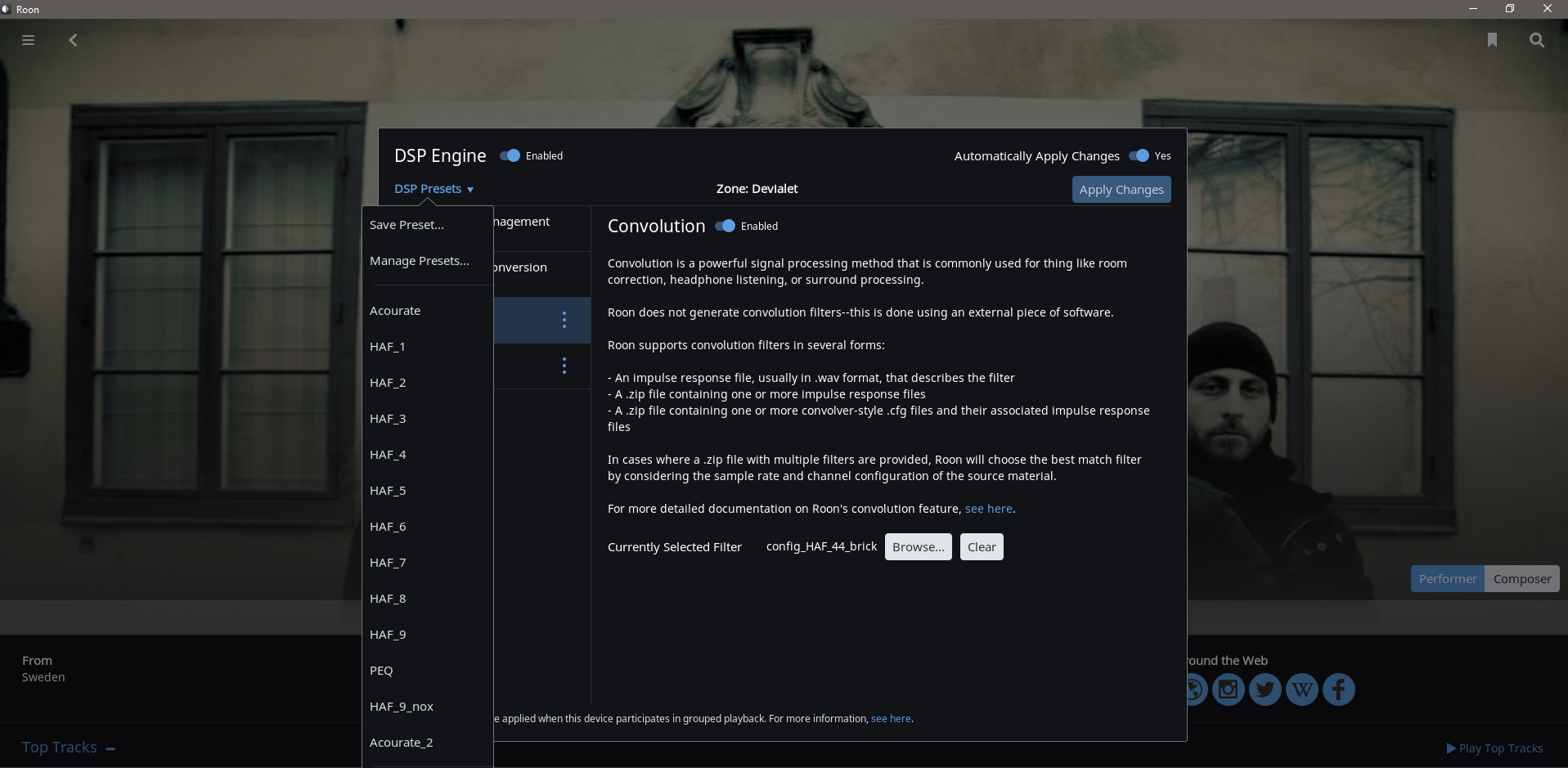 As you can see, the Acourate and Acourate_2 are not located next to each other.
If I save and overwrite the Acourate_2 preset, order of the items seems to change and now Acourate and Acourate_2 are next to each other.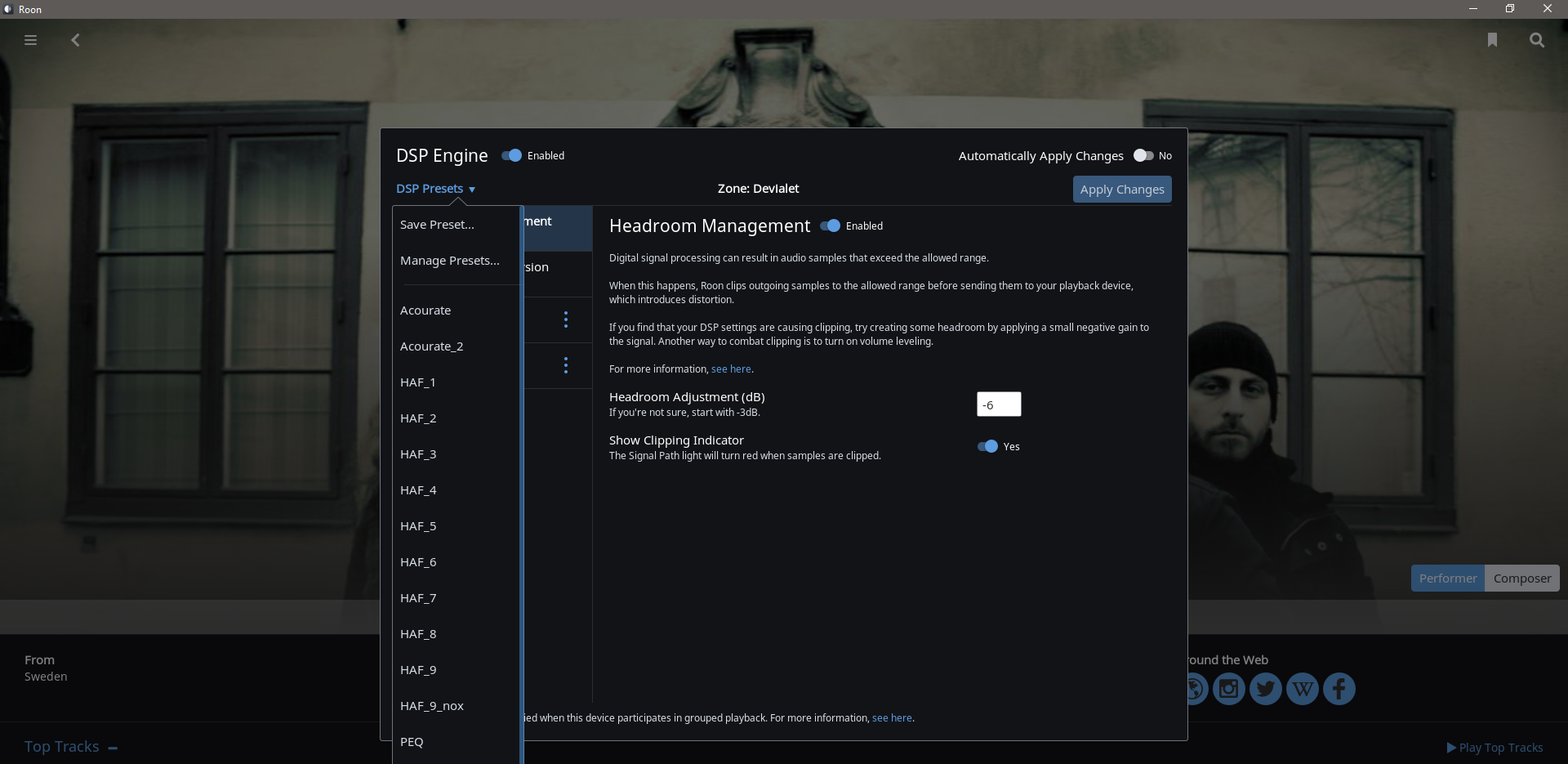 If I now close the Roon Server and start it again, the order of the DSP Presets has changed again: