I have a SonicTransporter i7 going to a microRendu (v. 2.3) feeding a Qutest dac. I know other people have been able to use Roon's DSP volume control successfully with this setup… I cannot! I set the device to Software Volume in SonicOrbiter's RoonReady admin panel. I go back to Roon's device setup to the volume control drop down and the DSP Volume selection is not there, only Device Controls and Fixed Volume. I tried the other options in the SonicOrbiter admin with the same results, rebooting after each change.
The user guide shows the different options with clear descriptions: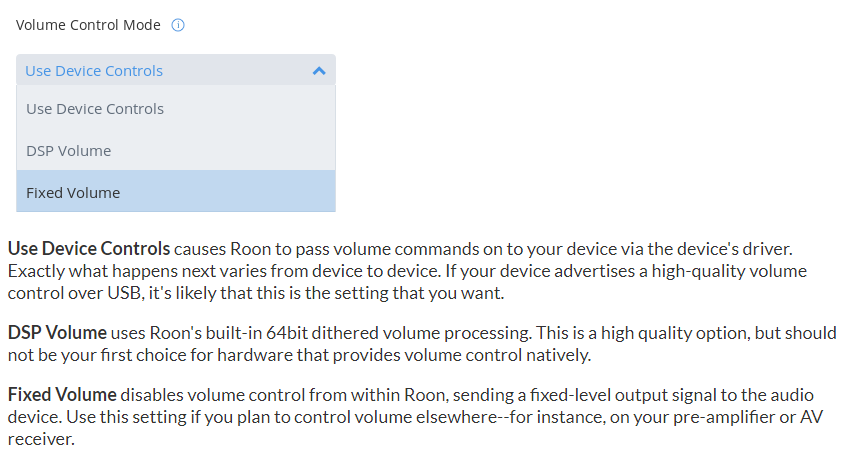 I searched the forums and found this: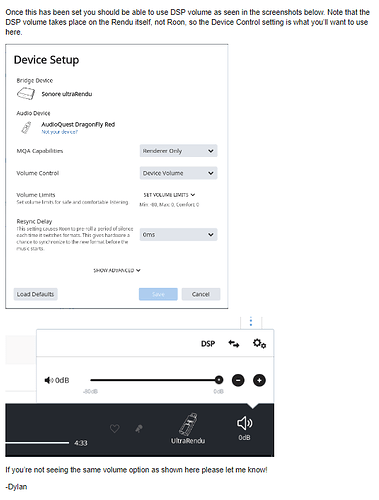 But user sm31 says:

And he's right… that setting is for devices like the Dragonfly that have built in volume!
Anyway, my very long question is why can't I get the dsp option to show up?
Thanks!