I encountered a weird behavior with one artist in my library. I have some albums of the band Humble Pie in my collection. I am pretty sure that this issue wasn't there in the beginning. When I now browse through my artists I can see the same entry twice: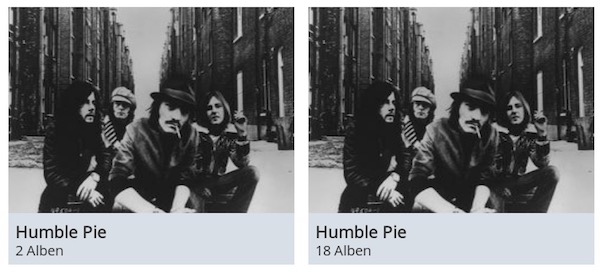 When I try to merge the artists shown it tells me that both are in fact the same: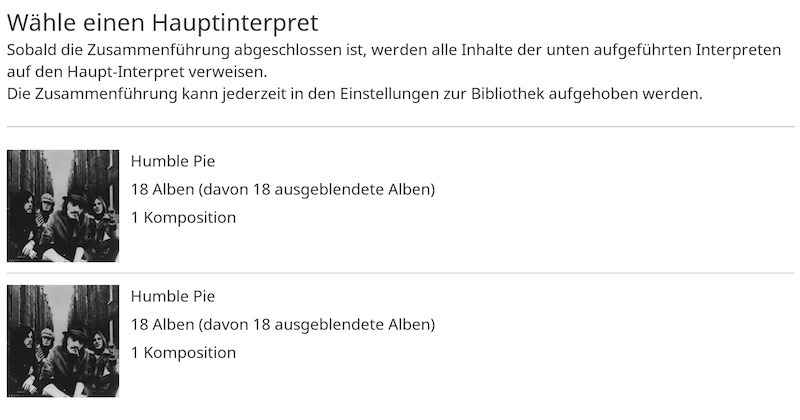 Besides being not very attractive when looking through the artists, it also shows a bit more nasty when selecting an album: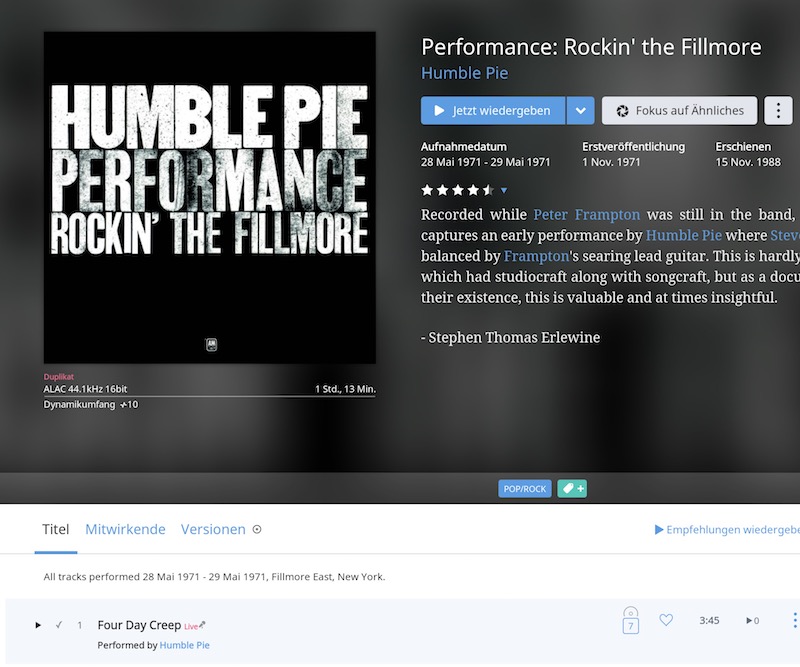 How can I solve that issue?
Ralf.