I have some albums show up thus: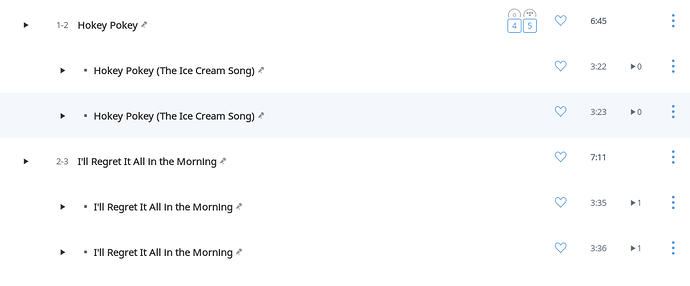 The reason is clear enough.

So how do I fix issues like this?
I presumed deleting the duplicate tracks from the folder and choosing edit rescan would do it. (with mirror blue another RT album woth th same issues)
No.
so then I tried moving the album out of Roon altogether and re-pasting it back in.
This ended me up with some tracks correct but others not

.sjb