My Roon installation presents two duplicate zone images of the same device.
I am using Roon on a QNAP TS251+ NAS, Version is 4.5.2.1566 (but will be latest whatever is the case).
The Network is hardwired Cat6a based on a Draytek Vigor 2862. End point is a Meridian 218 zone controller. Control is via an iPad. The Roon server is installed on the QNAP NAS.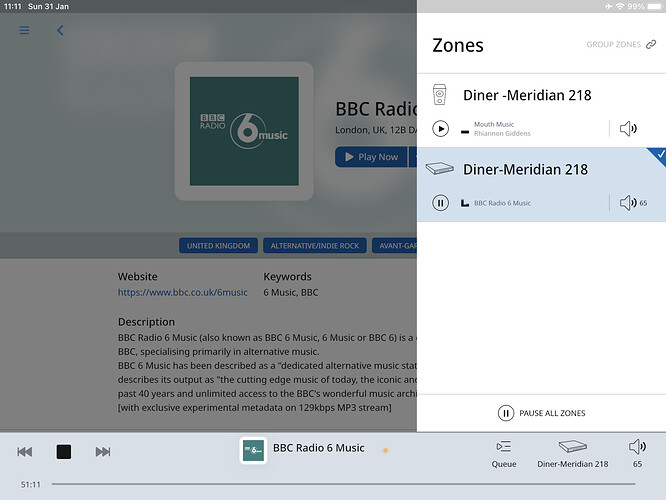 .
Please see the attached image. Roon presents two images of the same zone controller.
Please can you advise how to correct this happening.
Many thanks,
Geoff