Yikes! Is Roon/D&D more than a business relation? That logo certainly indicates something

No no its just photoshop… for the forthcoming marketing from D&D - its on their facebook page.
Oh good! I was shocked for a few minutes there…
Hi, does anyone tried to use REW with 8c before but cannot detect the speakers? I am using REW V5.20.4 and 8c firmware 1.4.65. Tried the method in Dutch REW matching guide but still can't make it work and get the error of "cannot read property "map" of null.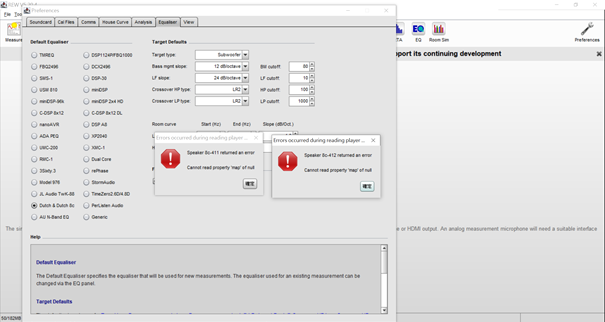 Yes, its a bug, apparently they are working on it…
I see, hope it can resolve soon. Thanks for the feedback!
Welcome back. I wouldn't give mine up. Which finish did you get?
What was wrong with your Genelecs?
Thanks!
White front with natural oak !
Nothing wrong at all , excellent speakers.
Just missed the wholeness of the DD8C. The way they look . The way the bass couples with the wall.
I bought Weiss DSP502 especially for my 8C. I ordered a low rates version because the dafault version selling on the market is a high rates one which sampling rate starting from 88.2/96KHz. It has quite a few DSP plugins including Room EQ which I haven't compared A/B before I moving to the new house.