I can't access it via Roon or their app/web interface.


Same here in Australia.
Trying to re add Qobuz as a service and getting the below.


Similar problem; similar error messages. Qobuz appears to be unavailable via Roon @ 0730a United States Central Time. Qobuz was available a little earlier this morning. Qobuz streaming is accessible via my iPhone app and via Qobuz web interface after logging into my account. UPDATE back to normal @ 0742 am US CT…I'm now streaming again.
I can't login to the web portal at all. Might be authentication related? I am in the UK.
I think it's not a Roon problem, as their own app and web player also fails. It stopped working for me while listening to music via Roon.
Same here! The Netherlands.
Yep down in their own app to.
Was down on Roon, but plays now in Germany.
It's back online for me. Hope it stays that way throughout the long weekend here.
Interesting….I can access and stream Qobuz via my iPhone app and via Qobuz.com (just verified after unable to access via Roon interface). Oh well, I guess we wait for technicians to resolve the issues. UPDATE Qobuz now accessible via Roon…I'm back to streaming at 0742 am US Central Time
Now playing in Germany again. Log-in is also possible.
pretty impressed by how quickly they fixed it. I like Qobuz

Before starting a thread on Roon it would be an AWESOME idea if members actually checked if it was Qobuz itself that was at fault…
Very good habit to get into I think.
Good idea.
One can monitor it by subscribing to uptime.com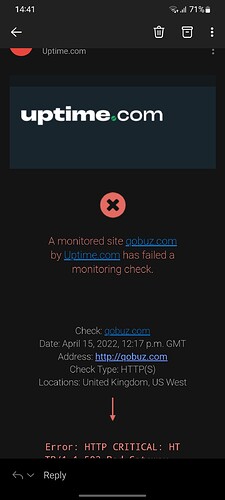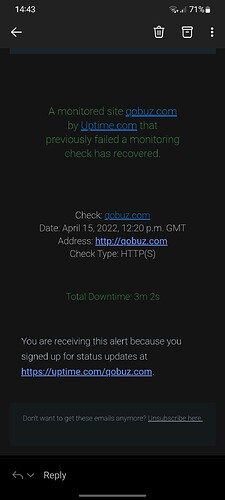 I want to push back on this. There is no harm in starting a thread like this on Roon even with the knowledge that it was Qobuz itself that was at fault and without checking uptime.com etc.