Hi Jamie - I am having the same problems @Jeffrey_Smedley described. Using Roon Nucleus and Win10.
The core is endlessly cycling, scanning and updating. During this process (actually,m all the time), Roon is unresponsive (e.g. all tags I place are not saved or displayed).
After a few hundreds of added tracks the process stucks: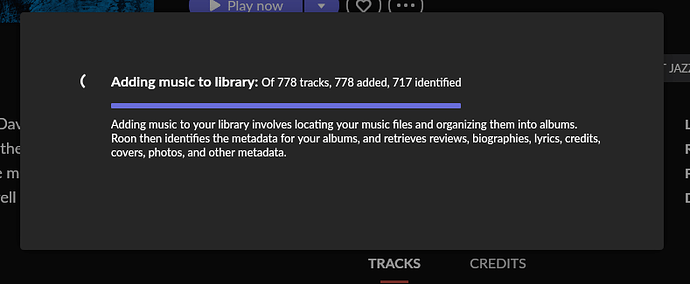 Happens over and over and over again (with different numbers of tracks added, though) - - Roon is basically useless now… :-/
THANKS FOR H E L P !!