Hi Roon team (and friends of Roon).
I have the "endlessly spinning circle" issue. It's not giving the metadata message like other people have experienced; rather, it just seems to keep scanning even though "Adding music to library" is complete.
The Roon Core is running on a NUC10, reading data from a Synology NAS. Everything is hardwired (not using WiFi). Very large library.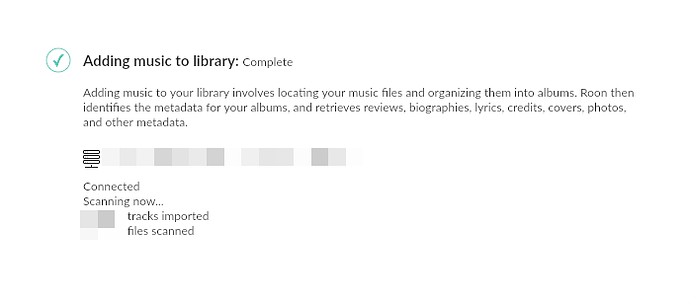 It's only doing this for one large folder - all the other folders (some large as well) it finishes fine.
I tried restoring from a backup prior to the issue, but that didn't solve the problem. I've also tried multiple restarts/reboots.
I'm happy to take a look at my logs if you can point me in the right direction.
Thanks for the help!