Core Machine (Operating system/System info/Roon build number)
WIN10 Build 710
Network Details (Including networking gear model/manufacturer and if on WiFi/Ethernet)
Ethernet
Audio Devices (Specify what device you're using and its connection type - USB/HDMI/etc.)
Mutec 3 ==> iFi iDSD Pro
Description Of Issue
As a result of Discover, I am presented with this screen -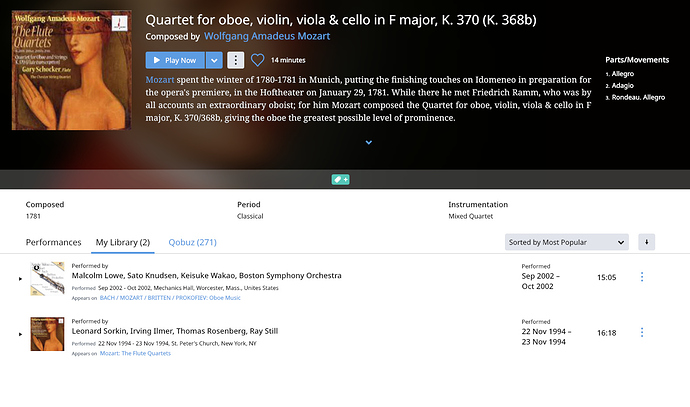 I click the 'Play Now' button -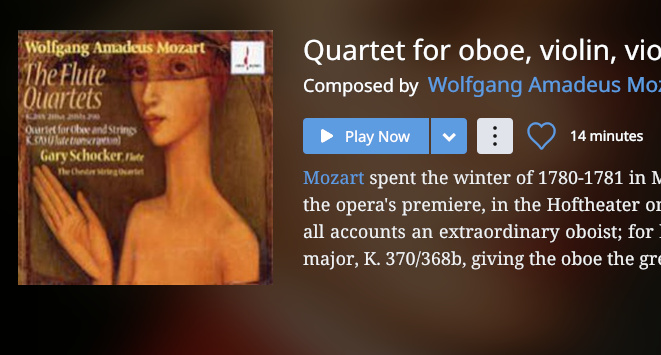 Both selections get added to the queue -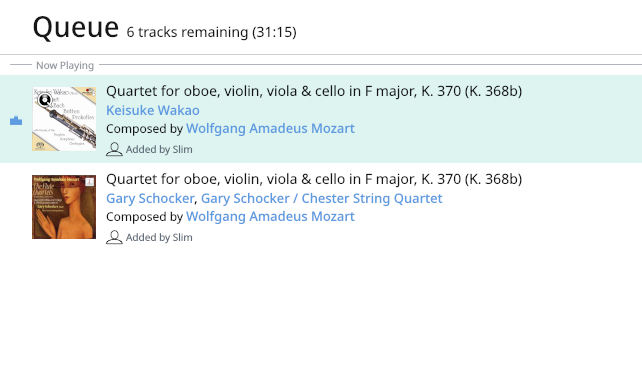 Doesn't seem right. Shouldn't just the selection associated with the 'Play Now' button be added to the queue? Notice that the selections are added to the queue in the order that they appear in my Discovered list.
For that matter, since one can select what is to be played by clicking on the entry in the list, what is the point of the top display? It can't be to allow one to select all possible candidates since it is displaying only one.
I'd like an explanation.
It's no big deal, but it seems like just another confusing or unfinished aspect of Roon's UI.