Core Machine (Operating system/System info/Roon build number)
WIN 10
Description Of Issue
sorry if this has already been reported.
In windows 10, i see in the UI a "line" when i expand an artist or an album page. see for example: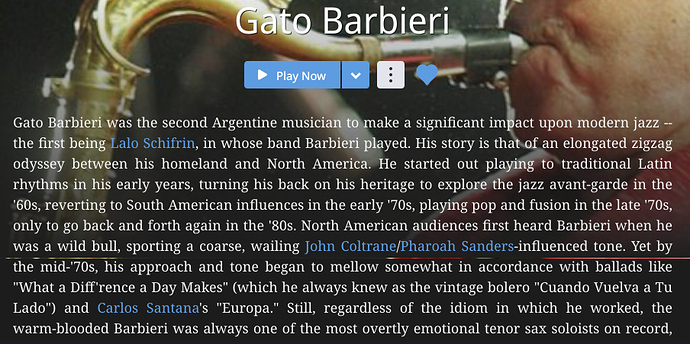 i hope you can see in the middle of the bio an "empty" line with the artist picture in the backgroud.
this is something new, i don't know if it showed up in the last or the previous update.