Content you're reporting an issue with
The original 1976 Evita is being shown as Madonna's first album in her Discography
The original 1976 Evita is showing Madonna as a primary artist
See Pics below.
Have you made any edits to this content in Roon?
No, content is not in my local library
Is this content from local files, TIDAL, or Qobuz?
Both
Description of the issue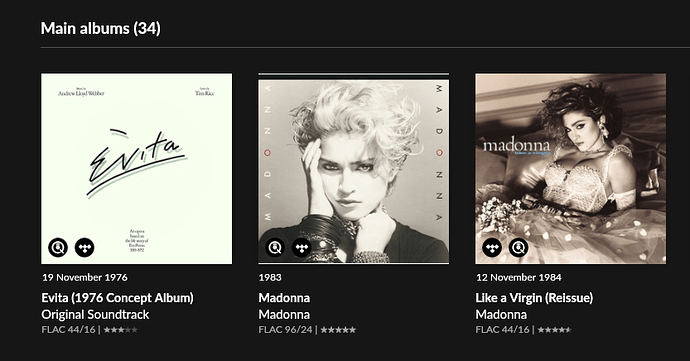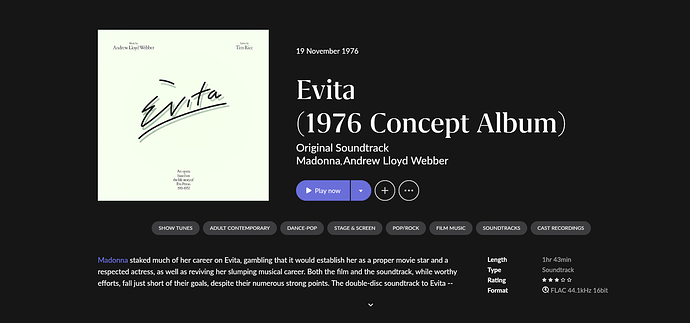 As noted, the metadata between Evita releases is incorrect. Madonna should not be on the original album, nor, should it appear in her Discography as her first album.