All of a sudden when playing an MQA file the blue (or green) light on my Meridian Explorer DAC no longer appears.
My setup is microRendu>ISO REGEN>Explorer DAC.
There has been no change in the setup and prior to now the blue (or green) light appeared on the Explorer when playing an MQA file.
I have quit Roon, unplugged the microRendu and the Explorer but still no blue light. I am quite certain I am playing MQA files.
I have two white lights on the Explorer.
Some screen shots below: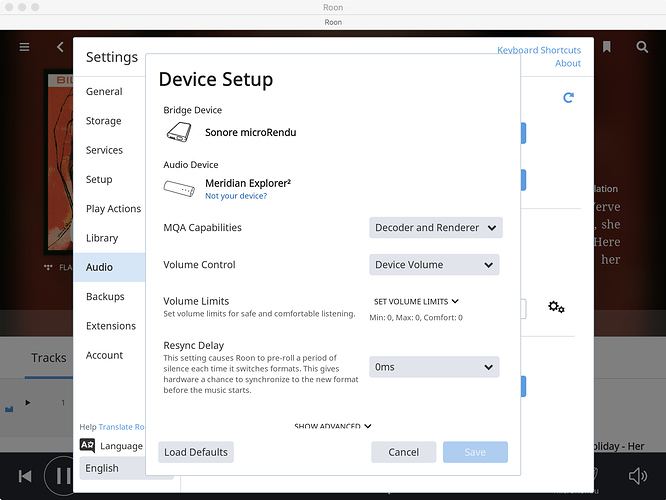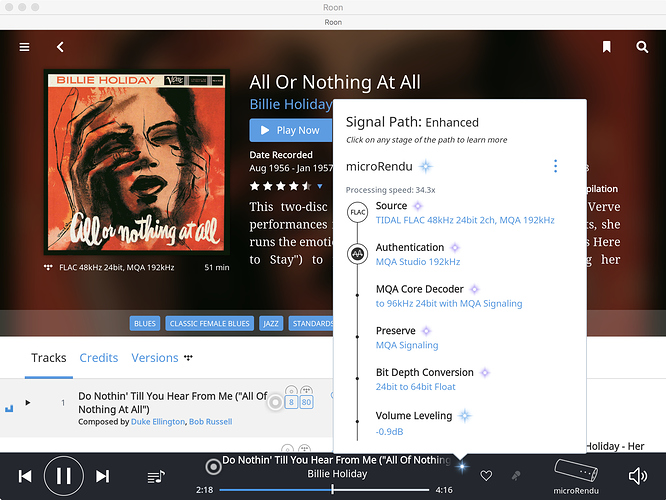 Please note the signal path in Roon shows the file is 24/192 and the MQA authentication is 192.
But, MQA Core Decoder says, "to 96 kHz 24 bit with MQA signaling."
My understanding is the Explorer can play up to 192 so why only 96 kHz in the line I just cited above?
Many thanks for any help!