In attempting to Export a Playlist I've found numerous files that will play in Roon or iTunes but won't export. They will also play on other devices (my car hard drive) when simply copied over.
I have a log file with one of the files that failed to export Beck- Heart is a Drum.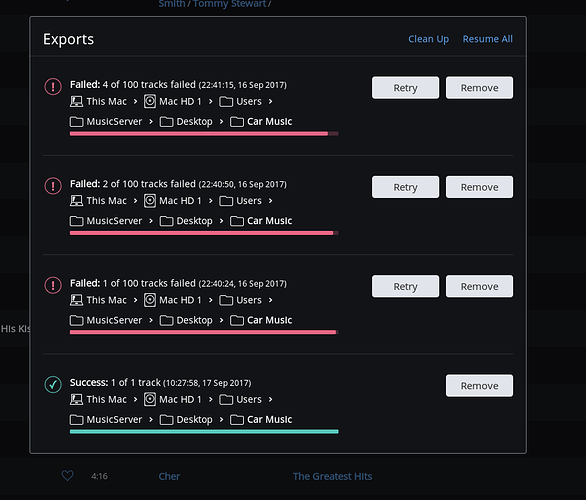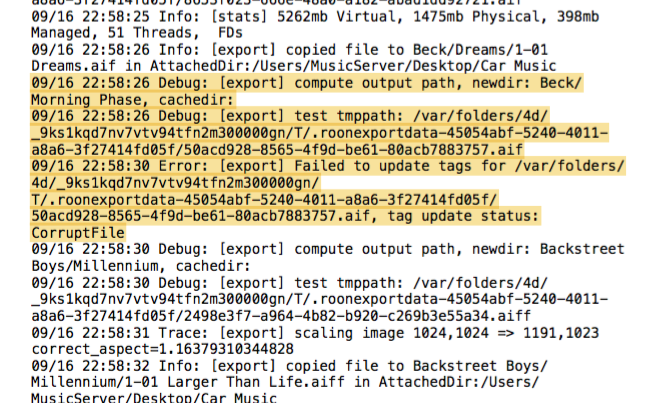 .
Is there a way to identify the files that fail to export besides comparing the output folder to the Playlist one file at a time?
Mac Mini 2.3 G Intel Core i7, 8GB Ram, 1TB SSD + 2TB HDD internal, OSX El Capitan 10.11.6
Roon version 1.3 build 262 64bit
All music stored on internal HD 27,000 tracks
Thanks