Hi
I am satisfied with the amazing features of ROON and are currently testing it.
export function has been tested and there is a problem as shown in the attached figure of Korean folder name and file name as shown below.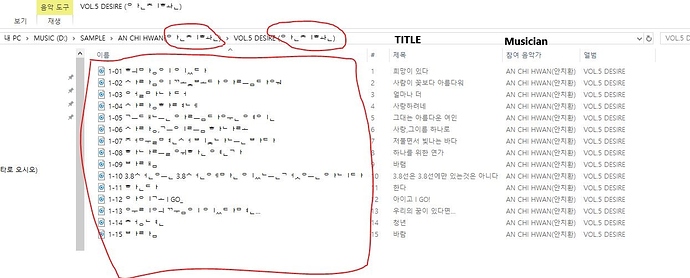 The marked part must be a title and an artist (the characters in the display section are broken).
I am using it in windows 10.