Can someone please advise me how Roon Radio can be disabled totally; it drives me totally mad!
Just to be double sure select no to Roon Radio in every portion of settings it exists too.
Just one example…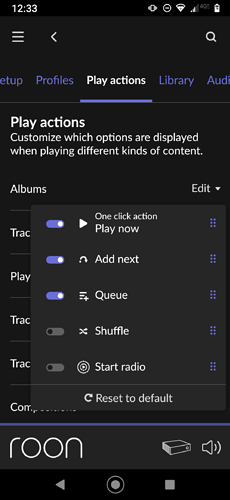 Just to follow up with Michael's comment, that setting is per zone. So, you will need set it for all zones separately.
Many thanks, what a relief! Just listening to Bruckners 8th and then seconds later heard the 4 seasons.