Roon Core Machine
Unraid container
Networking Gear & Setup Details
n/a
Connected Audio Devices
n/a
Number of Tracks in Library
30,000
Description of Issue
I can reproduce this on iOS and MacOS latest versions, but I know it has been there for awhile.
This is a weird one. On the Recent Activity in Added and Played, when I have an artist with "name [kanji/hanjul]", I get a \ before the name. For example, I have the artist KARA and have edited it in the artist page to be "KARA [카라]." When that is displayed in Recent Activity (and literally nowhere else) it shows as:
"KARA \[카라]"
This only happens on the horizontal scroll version. Once I click "More" and it goes to the full page, it is resolved.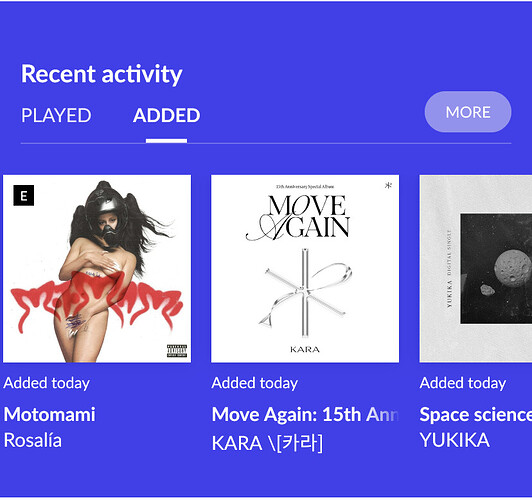 Full page version: