Roon Core Machine
I run the Roon Core on a HP laptop with the following specs (excuse for the swedish labels)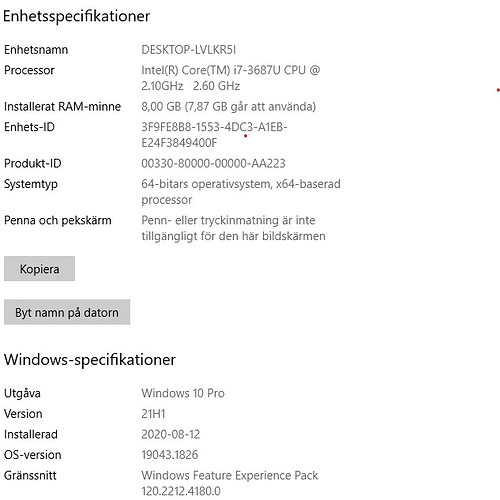 .
Networking Gear & Setup Details
Connected Audio Devices
Number of Tracks in Library
The music files, and iTunes library is located on an Synology NAS DS216play with software version 7.1-42661 update 3.
The size of the library (total, includes both iTunes and other) as scanned by Roon) is 33376 tracks.
Description of Issue
Roon fails in finding my iTuned playlists. As far as I can see, I have followed all instructions. I use the iTune app. It updates the library XML-file properly, as seen by the following screen dump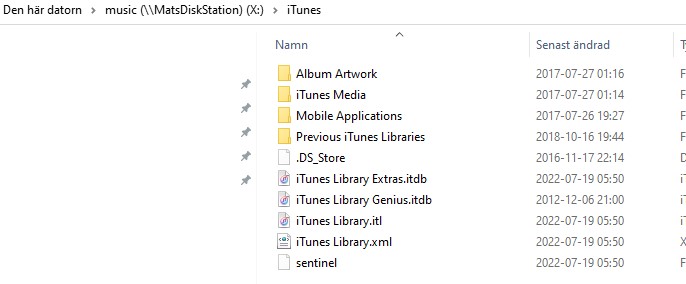 . The dump also shows the path to the location of the XML-file, which is inside the scanned directory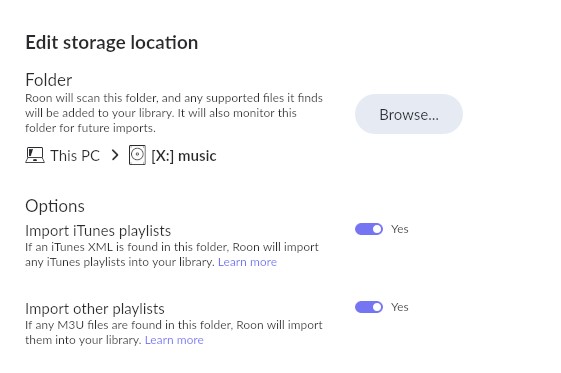 Selecting My Stuff->Playlists still shows up empty.