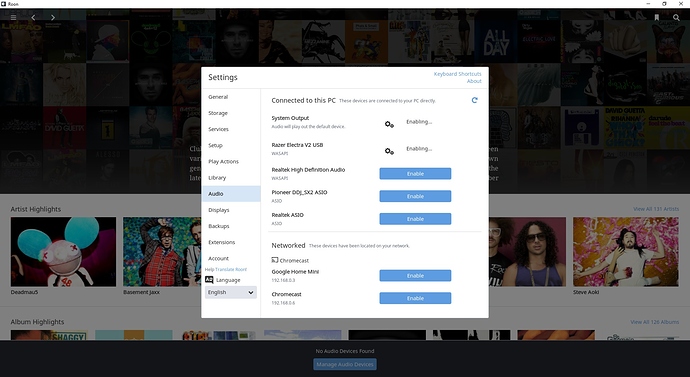 Just started a free trial to see if it's worth the ongoing fees. Roon successfully finds all playback devices on the first run but fails to play any of my music. Rebooted. Now Roon can't find any of my playback devices: motherboard audio, usb connected headphones, usb connected pioneer dj turntables with connected headphones.
64 bit windows 10. would upload a dxdiag file to help the support team diagnose issue if there was a way to attach files to this?
the uploaded screen shot shows what appears for 2-3 seconds when I click on the "No Audio Devices Found. Manage Audio Devices" button at the bottom of screen. The list of devices disappears after 2-3 seconds and then blank. All devices are connected. I can listen to music through all devices using other programs.