The composer of Silent Night is shown in my library as: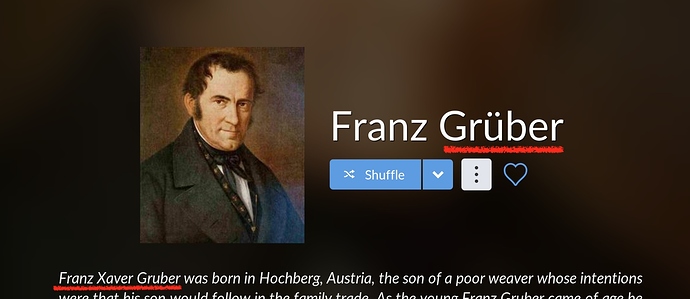 though the description has the – in my opinion – correct spelling. I couldn't find a reference where it's spelled "Grüber" so I think that should be "Gruber". And probably the second given name could get added too because "Franz Xaver Gruber" is what one usually finds.
I've checked my file tags, there's no ü in there so I believe it's in the Roon metadata.