Fast Forwarding within a track skips to the next track…why?
Do you mean dragging the play bar? The only time I've seen this on my system is when my network was flaky and needed a reboot.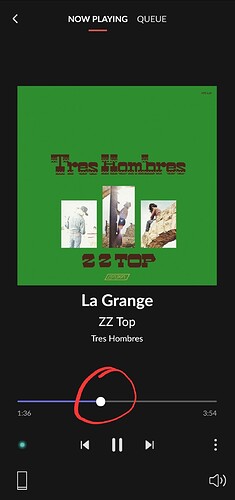 I mean that exactly, @ged_hickman1. However, I wasn't clear that I am dragging the playbar on Remote only, when this happens. It is not happening on ARC. It's been this way for a year, I just haven't surfaced it.
Roon Remote:
MacOS 12.6
2.0 b1143 production (not sure why my Remote is on production and my core and Arc are early access branches)
I'd open a support case probably in early access. It can be moved to main support if needed.
This topic was automatically closed 36 hours after the last reply. New replies are no longer allowed.