Hi-
For a long time I recall having 5-10 albums in the "recommended albums for you" tray below tracks. And I used that as a primary means of discovery. It seems like it's gotten way tighter, meaning that it's only obvious albums, and now there are only 2-3 often, and I think perhaps that they are only taken from my library, whereas before they were fairly likely to be from beyond my library (which was the whole point).
Here's a screen shot of the tray below Blues & The Abstract Truth, which seems really odd compared to how I recall it working.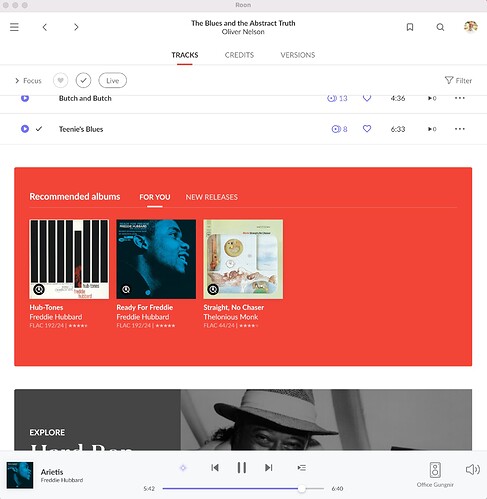 And here's a similar thread where someone else mentions it a year ago. But for me it seems like a much more recent phenomenon.
Is this my imagination? Do others see the same thing? Not raising a support request yet, because I want to validate that this is a real thing first.