Today AudioStream has published a review for Nimitra Computer Audio Server, the first physical hardware product from Fidelizer. I'm very excited in this month because there's a few reviews about Nimitra rolling out in this month.
The first ones in this month was written Mr. Steven Plaskin, Fidelizer supporter since early days. He kindly accepted my review request about Nimitra despite being so busy for months. It took a while but he eventually published Nimitra review in good timing before X'Mas.
There's a bit of pieces about sound impressions from Nimitra here and there in his review so I recommend to read Fidelizer Nimitra Computer Audio Server review as whole article with good music. Here's one of interesting parts he mentioned about Nimitra's sound quality.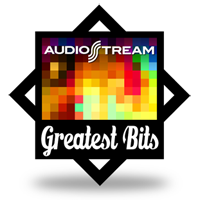 In my surprise, this review comes with unexpected bonus. Nimitra receives AudioStream's Greatest Bits award. It's the first award I received for Nimitra product. Receiving award means a lot to infamous product owner like me. It could be one of my best X'Mas present since founding Fidelizer.