I just noticed in 1.8, when I use Focus on Artists, my Genres, Countries, Performer Type and Storage Location are not populating. See below: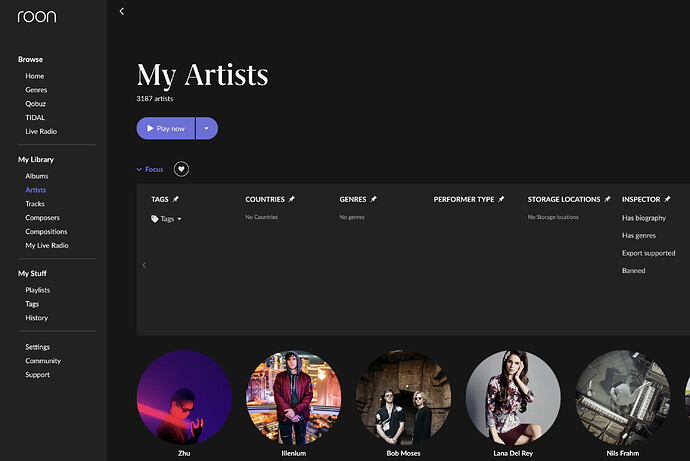 Anyone else seeing this behavior?
I went to Focus on Composers and all the fields were populating properly…HOWEVER…I rebooted Roon on my Nucleus+ and now most of the fields in both Artist and Composer are not populating… Focus with Albums and Tracks seem to be working properly.
Copying @support for their help on this.