Hi @support
I have a fiio M11 DAP which I am using as DAC for now with my desktop rig and it's sounding v nice.
However i have a bit of an anomaly as ROON is showin Bit perfect output with a 24 bit file as per below…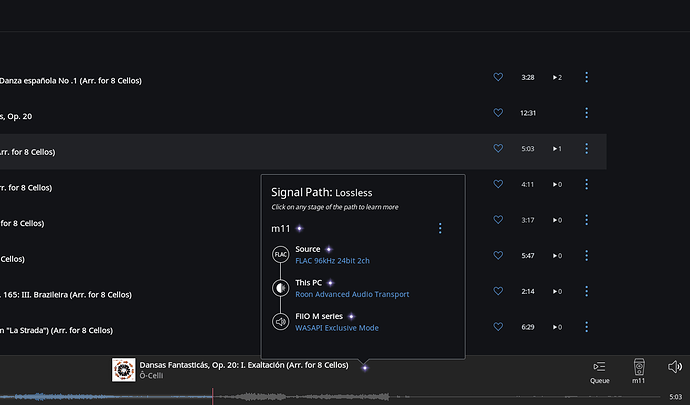 and: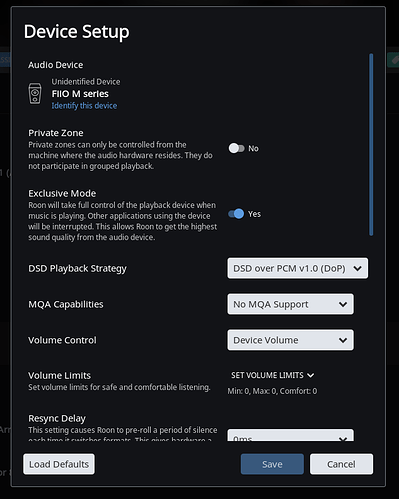 and: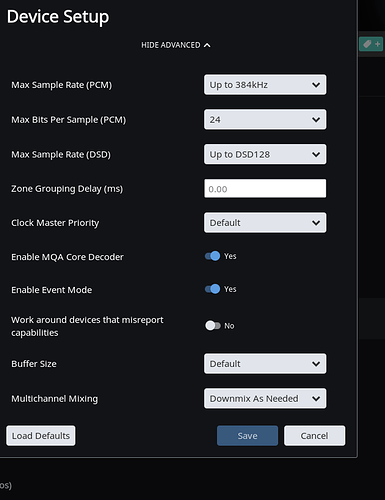 And yet the M11 shows 96Khz¦32bits on screen, which is somewhat confusing.
If Roon is showing bit perfect then there is no way the DAC is upsampling (or whatever the term is?) is there?
Thanks a lot in advance.
PS Running ROON latest version on an HP i7 laptop with 8gb ram and 250gb ssd
output is via USB to the M11 which is set for DAC in option.