How do I filter composers by genre? I only want to see classical composers.
Hi @Wolfgang_Reszel – in the sort menu in the top right, you can can toggle "Only Classical".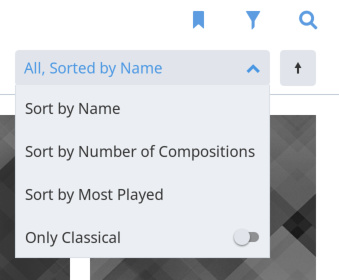 Cool, thanks for the fast help.
Well, shouldn't it be (also) availabe via the filter icon?
The filter icon here is just for text filtering, like typing Beet to find Beethoven.