Core Machine
ROCK
Network Details
Ethernet to NUC
Audio Devices
MacBook Pro, iPhone 8, Chord MojoPoly
Description of Issue
A most basic question- why can't I see potential endpoints such as other computers, tablets, and phones within my LAN?
Here is what I see under Audio: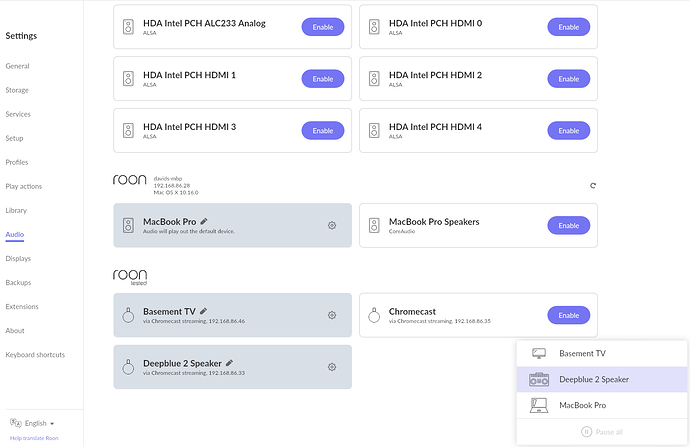 I thought that any device that has the Roon app on it would be discoverable as an Roon Ready endpoint. I once was able to play to the Windows computer I am sitting at now, but it (and others) are not visible for me to select.
Thanks!