Pretty excited to share this. I just got the latest version of the Fire TV cube. This has 2 functions I'm stoked about.
HDMI in and USB
The HDMI in allows me to connect my Roon Core via HDMI and get play back via my TV sounds system (aka HomePods in stereo via Apple TV a ARC function).
Also, I downloaded the Roon Remote APK and installed it. With a USB keyboard with trackpad I was able to click on the onscreen controls and have the Fire TV Cube as a dedicated endpoint and onscreen functions as a remote. Although in a stretched screen.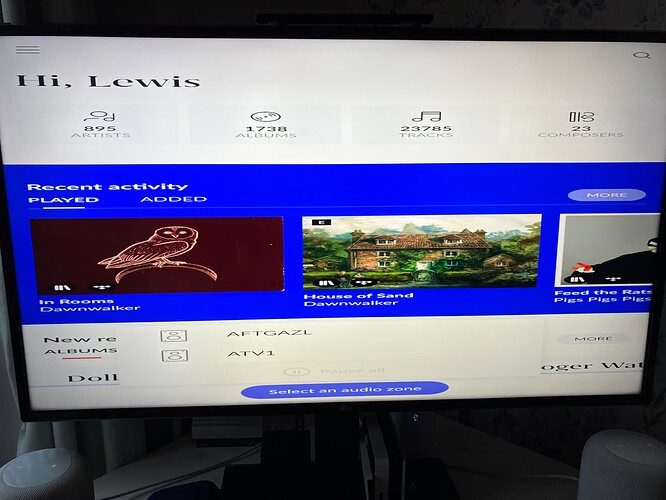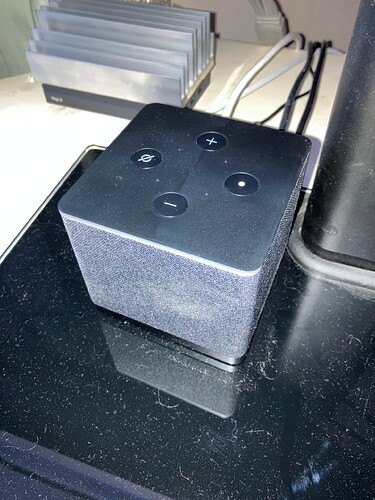 Excuse the dust