Just curious what people's first concert experience was?
In my case, it was Depeche Mode, June 1988 at the Rose Bowl. I remember camping out overnight with what seemed like my entire high school in order to get tix. It was an amazing show and spectacle with other awesome bands like Wire Train, OMD, and Thomas Dolby. Also making this concert special was the fact that Depeche Mode was recording for their live CD 101. I am convinced I am hear myself screaming on that CD!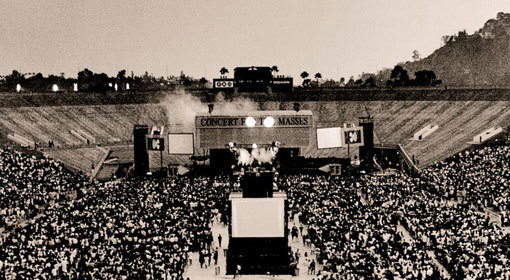 Even though I no longer have the ticket stub for that concert I was able to find my next oldest one, Toad the Wet Sprocket at Sound FX in San Diego. Great memories!!!