I fail to understand why Roon can't fix the confusion as to artists with same names even though customers have been complaining about this for years.
Here is the latest annoying example while listening to Qobuz: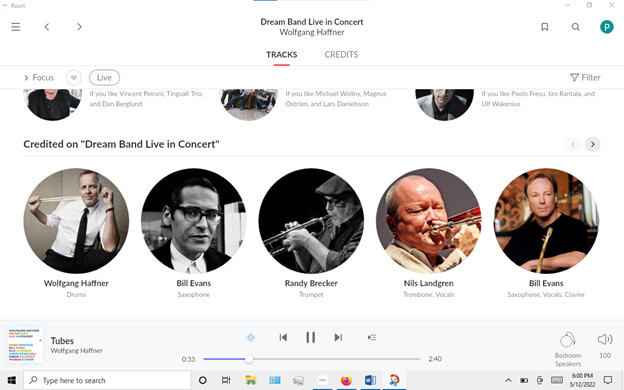 The Bill Evans to the left is not on this new live recording, is a pianist and passed away decades ago as any novice jazz fan knows. Apart from being amateurish, isn't such an error disrespectful to the dead?
On a quiet day someone from Roon should go to the search bar and type in common surnames and start editing mistakes in the Roon presentation. I'll get you started. Apart from "Evans" check:
Smith, Jones, Williams, Taylor, Davis, James, etc.,etc.
If you are unwilling to do this, figure out a way for customers to make these rudimentary corrections like you did with the photos (which are significantly improved by the way).