Let me explain what I want by giving an example:
I'm listening to Juliette Hurel playing Bach's partita for solo flute and am particularly interested in the Track Credits, so I have that view (is there a special name for these kinds of tabs within the Now Playing screen?) open: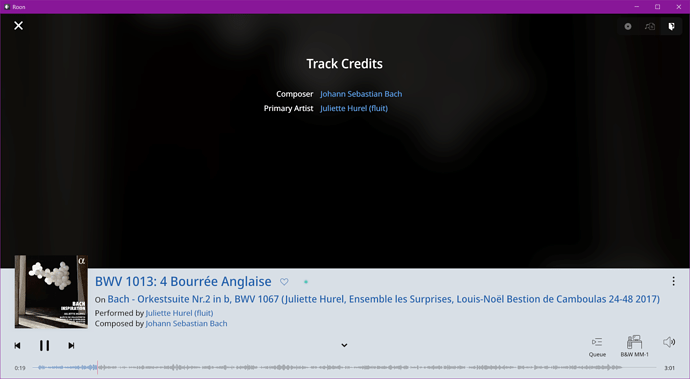 I'm curious about the track credits for the next track and so I click on the skip button and then I get this: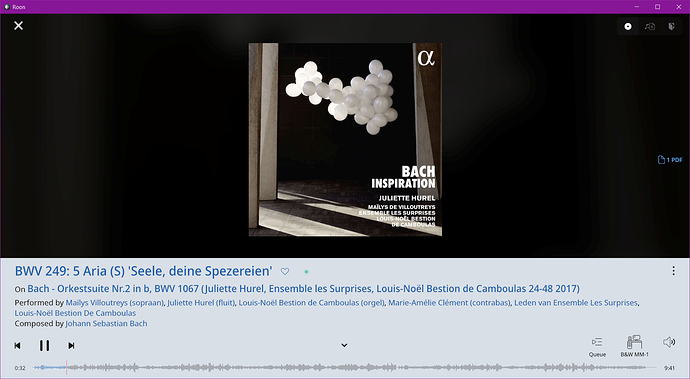 (By the way: just waiting until the next track, as during normal listening sessions, begins gives the same result!)
At this stage I have to click the "Track Credits" icon again to see who are playing now: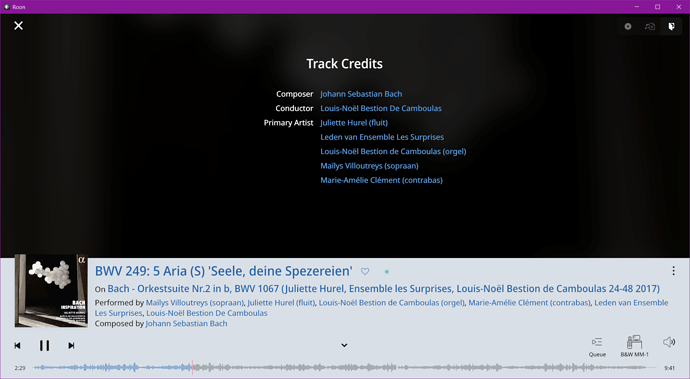 I find it very annoying to have to navigate to the View I want every time the queue progresses to the next track!
Could it not be made a configurable choice for users to make if they EITHER want to go back to the default view (Cover art) OR stay with the current view?
Thanks in advance!