Hello,
Are there any FLAC best practices available when encoding files for local streaming over RAAT?
For SONOS players I found these recommendations. I was wondering if Roon could also benefit from similar settings (or there are other settings that might help and should be taken into account?).
Adding a SEEKTABLE to existing FLAC files is also quite trivial so if it can help it's not a big effort to implement.
Any official position on this?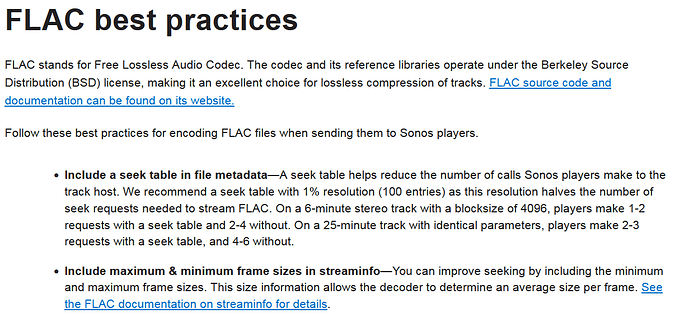 Thanks!